I have to admit – I am a huge Porsche fan. I've been in love with the Porsche 911 ever since I can remember. Butzi Porsche, the grandson of Porsche AG founder, Dr. Ing. Ferdinand Porsche, sketched and then created a teardrop-shaped rear-engine sports car in 1963 that defined their car company for decades and got a lot of car nuts like me hooked on 911s.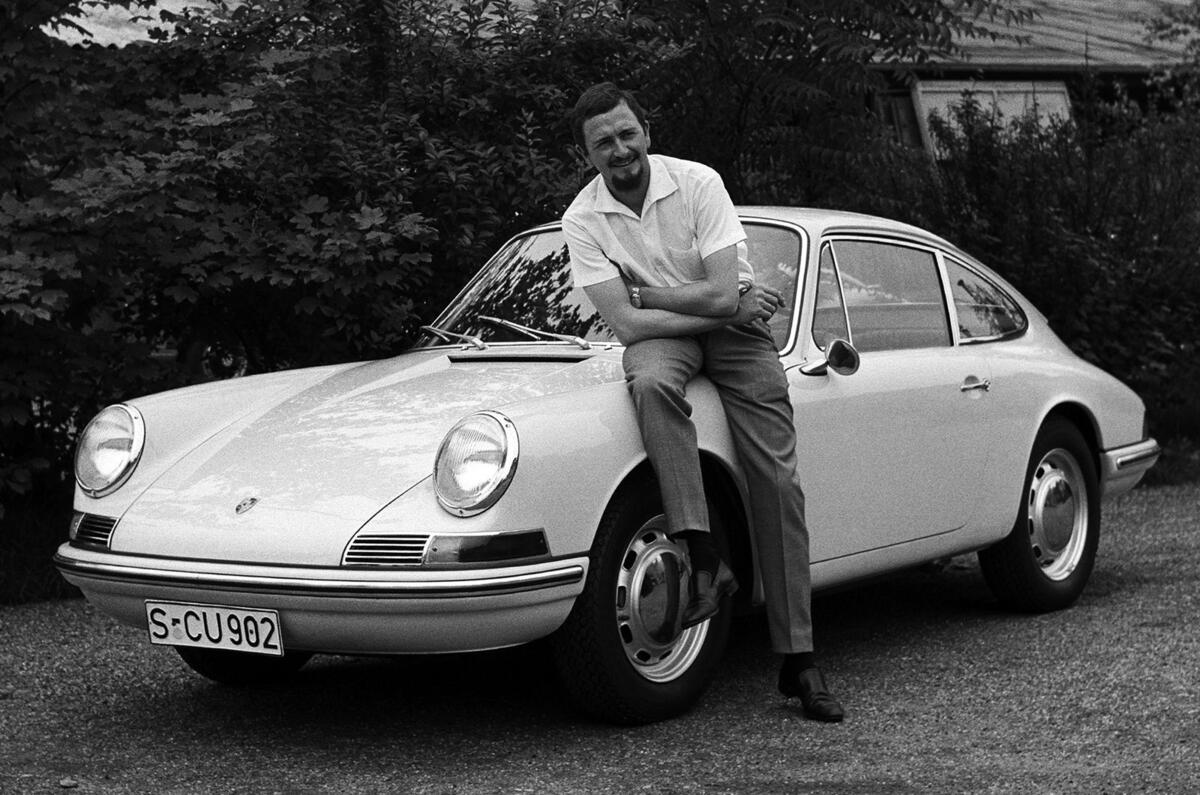 In 1973, Porsche developed the 911 Carrera RS 2.7 as a basis for their racing efforts with the 911. The car demonstrated terrific performance for the time with its enlarged 2,687cc air-cooled flat-6 Boxer engine that developed a healthy 210 hp at 6,300 rpm. A total of 1,590 units were produced with 1,308 these registered as road-going and luxurious RS Touring models.
I was only 8 years old when this "ducktail" Porsche (as the Carrera RS 2.7 is commonly referred to) and I obviously could not afford one when it was released. However, during a trip to Shibuya, Japan in October 2019, I chanced upon a Tomica 1:61 scale die-cast model and immediately snapped it up. Upon closer inspection, I learned that it was made in 2017 by the Tomy factory in Vietnam. Still and all, it's a very accurate depiction of an actual 1973 Porsche Carrera RS 2.7.
In 1974, Porsche unleashed what could be their most iconic 911 variant ever – the Porsche 930 Turbo. With a turbocharged and fuel-injected 2,994cc air-cooled flat-6 that developed 260 hp at 5,500 rpm and fat 16-inch tires to put the power on the tarmac, the 930 Turbo immediately became the "must have" sports car for my generation, the ultimate status symbol for Porschephiles.
I was so enamored with the 930 Turbo that most of my school books had a magazine cutout of its ad inserted between the back cover and the book's clear plastic cover. But the first time I owned a "whale tail" Porsche (as the 930 Turbo is more well-known) actually happened in 1982 when I bought, with my meager savings, a Tomica 1:61 scale die-cast model at the Recto Avenue branch of National Bookstore. My miniature Porsche 930 Turbo was made in 1979 by the Tomy factory in Japan and was numbered "F1", which makes it a valuable and highly collectible 41-year-old toy today.
In 1976, Zuffenhausen released a racing version of the 930 Turbo dubbed as the Porsche 934 Turbo RSR. With its air-cooled 3.0-liter turbo flat-6 pumping out more than 480 hp, the RSR accelerated from zero to 100 km/h in around 3.9 seconds and reached a top speed or around 300 km/h. It was one of the last Porsche race car designs of the 1970's to incorporate all the distinctive styling of the original 911 with some bodywork taken from the 930 Turbo. The 934 Turbo RSR came in a regular "street" trim or in a racing "Group 4" trim.
While accompanying my son Chevy at the Toy's R Us outlet inside the Ayala Malls' Vertis North shopping mall last December 2019, I couldn't help but grab a Hotwheels model of the 934 Turbo RSR. Made in 2014 for Mattel in Malaysia, I got a bright green model, although I was hoping that there was a white one that mimics the Martini race team or an orange RSR in the "Jägermeister" livery like the one above. Oh, well…
In 1977, the Porsche 934/5 was designed as a hybrid of the 934 and 935 to compete in Racing Group 4 of the International Motor Sport Association (IMSA). Racing driver Peter Gregg and the Brumos racing team fitted the 934 with the large rear spoiler, wide body and big fenders from the 935 and added a larger KKK turbocharger to make around 500 hp. It was banned from competing in the IMSA races but won 6 of 8 races in the Sports Car Club of America (SCCA) Trans Am racing series.
Along with the green Hotwheels Porsche 934 Turbo RSR that I bought from Toys 'R Us, I got this bright blue Porsche 934/5. Also made by Mattel in Malaysia, this Hotwheels was made in 2016 and was incorrectly labelled as a "934.5" instead of 934/5. Regardless, this No. 34 race car is now part of my miniature Porsche 911 collection.
Among today's car collectors, real actual examples of these cars command a high price especially for pristine examples of the 1974-76 Porsche Carrera RS 2.7 and 1975-1989 Porsche 930 Turbo, and most especially for the rare 1976-77 Porsche 934 Turbo RSR and even rarer Porsche 934/5, of which only ten were produced in 1977. Since I can never afford any of these Porsches with what I make as a journalist (except perhaps for my dream 930 Turbo someday – never say never!), I am happy that, at least, I have these miniatures in my possession. I keep them stored in a plastic display case along with 20 other cars on the wall in front of my work desk with the  miniature Porsche 911s on the bottom row so I can see them easily.
To review previous stories about our die-cast scale model collection, please click "The Rack" button on the header bar near the top right of your screen (if you're using a PC, laptop or tablet), or type "The Rack" on the Search bar if you're using a mobile phone. Watch out for more Porsche model car reviews this week!