General Motors (GM) is set to preview its forthcoming electric pickup truck during the 54th Superbowl football games on Sunday, February 2, 2020 with a series of commercials dubbed as "Quiet Revolution". GM announced that their new GMC Hummer EV will feature an advanced pure electric powertrain that will churn out over 1,000 horsepower and a staggering 11,500 pound-feet (1,560 Newton-meters) of torque, which will enable it to accelerate from 0-60 mph (0-100 km/h) in just 3.0 seconds and provide incredible on-road and off-road capability with impressive trail capability and rock-crawling prowess.
Sources within GM stated that the GMC Hummer EV's driving range is conservatively estimated at around 400 miles or 640 kilometers and that the most powerful variant will feature three electric motors with one mounted on the front axle and two mounted in the rear. The electric pickup truck will utilize GM's new BT1 large electric vehicle platform and is slated to make an official debut on May 20, 2020, at the Detroit-Hamtramck Assembly plant in Michigan, which was announced as the giant American automaker's first dedicated electric vehicle (EV) plant.
GM stated that the commercial ads for the GMC Hummer EV during the TV coverage of Super Bowl LIV this weekend will "juxtapose the staggering anticipated performance metrics of GMC's first all-electric pickup truck with the remarkable quietness inherent in the operation of an electric vehicle." The teaser video features the vehicle's grille start-up animation that utilizes the wide LED light bar sitting behind the vehicle's recognizable six-segment Hummer grille. Vice President for Buick-GMC Division Duncan Aldred boasts, "GMC builds premium and capable trucks and SUVs. Our new GMC Hummer EV takes this to new heights and we're excited to debut our revolutionary zero-emissions truck during the biggest night in American TV advertising."
However, GM isn't bent on reviving the Hummer brand completely. While the new electric pickup truck will be branded as a Hummer, it will be positioned as an individual model within GMC. The automaker has no plans to open Hummer dealerships and indicated that it will be entirely up to the GMC truck division and its dealership network to market and sell the truck. This means that there won't be a family of Hummer vehicles like there was before with the H1, H2, H3 and H3T.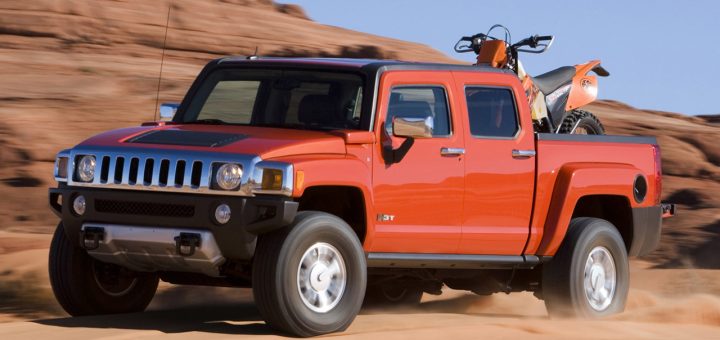 Although, there are a number of compelling reasons why GM was interested in using the Hummer brand name. In addition to its impressive military service record and the obvious nostalgia factor, bringing the Hummer brand back also allows GM to capitalize on current consumer tastes for rugged vehicles and for off-road adventures, which is a growing trend evidenced by the success of vehicles like the Jeep Wrangler Rubicon and Ford F-150 Raptor. An emissions-free electric Hummer also has the potential to generate a wow factor among consumers and eradicate the gas-guzzling stigma especially associated with the brand's H1 and H2 models.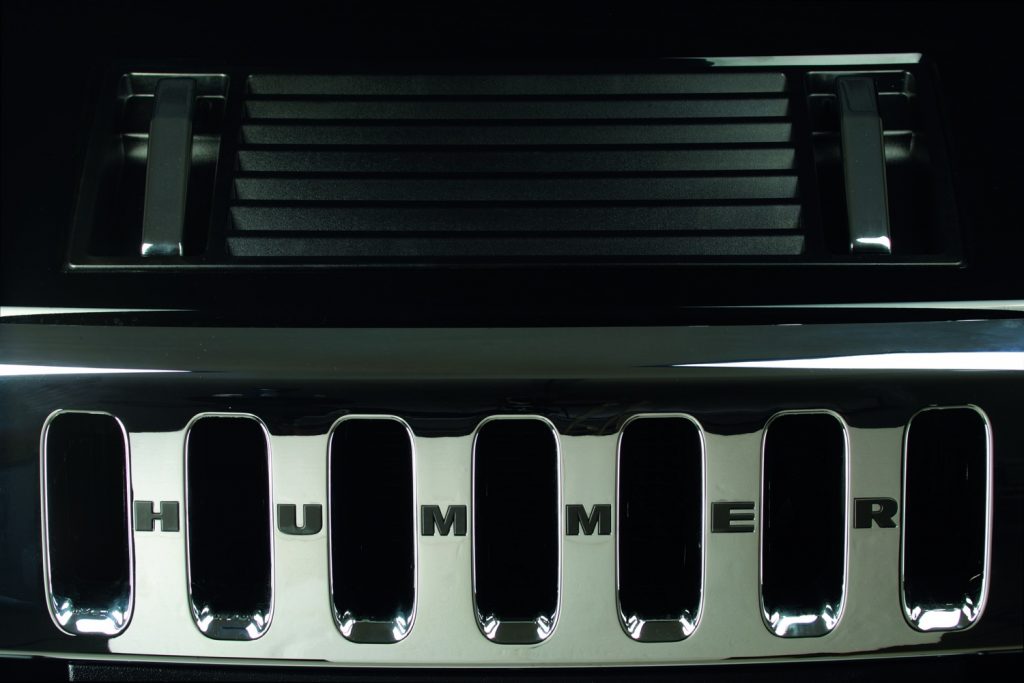 The GMC Hummer EV will be the first all-electric vehicle to be manufactured at the Detroit-Hamtramck Assembly plant. General Motors had previously opted to shut down the Michigan assembly plant but the United Automobile Workers (UAW) labor union successfully lobbied to keep it open during the 2019 collective bargaining process with the automaker. The zero-emissions pickup truck will also be the first in the company's lineup to use the BT1 electric vehicle platform, which will serve a series of large electric vehicles from GM between now and 2025, including the rumored all-electric Cadillac Escalade and the Cruise Origin autonomous electric vehicle.